Kordt External Thread Gauge Cordaspher 4664 is devised specifically for versatily in checking of external threads, recesses and internal distances, thread depth and gage thread size at the same time. This handy gauges can check two points measurement simultaneously with its measuring jaws to gage the diameter of the ball's center circle of ball screw spindles. The measuring jaws are carrying 5 bearing balls which guarantees a good centering at the workpiece. They are hold with a little play and can be changed. The measuring jaws Cordaspher 4664 is mounted onto the measuring instrument CORDATEST 5630. It provides shorten measuring and production time at a reduced cost and used for relatively deep holes and provides a precise readings especially when you are on site inspection.
Your investment on Kordt External Thread Gauge Cordasphere with the precise torque control, will provides you an additional protection for the workpiece thread. The Kordt External Thread Gauge Cordasphere works with the mechanical principle which sets the anvlis to expands and shrink according to the diameter of workpiece by its minute precision of thumbwheel or lever. As the anvils touch the workpiece thread pitches and helical form, the dial indicator will swiftly show the exact diameter measurement for your interpolation. The scale on Kordt External Thread Gauge Cordasphere can also be fixed to check the minimal depth allowance. As with all KORDT instruments, you can also run an improvised application with LVDT display, digital dial gauge or electronic probe as well.
Kordt External Thread Gauge Cordasphere is engineered with hardened gauge steel on its measuring thread which also available with KORDT's patented ceramic based coating called CORDALOX for improved wear resistant with lesser thermal influence. Specific thread hole design and its depth also can be coped by request. Furthermore, to check the precision of its GO/NO GO gauges you can also compare the application of this handy gauges with plugs and micrometer, profile projector or Sylvac S-Scan 25/50 Optical Measuring Machines.
Kordt Internal Thread Gauge Corditest 5075 Features:
Easy setting with optional master setting to gage external threads and accurately measure thread depth at the same time

Reading scale is always visible as you twist & rotates the gauge with no sticking of the measuring pinol at dirty environment conditions

Versatile with 8 mm reception shaft for outmost compatibility on any brands and graduation of indicators or probes

Interchangeable measuring elements for different profils, plane diameters and recesses

Practical as hand- or bench top unit with various measuring-jaws, -rollers and -anvils

Conform with all national and international standard- and special-threads

friction free, ball-beared measuring slides for durability and repeatable accuracy

Depth scale can be fixed for minimum thread depth with adjustable measuring force for highly repetitive result.

The pitch diameter of the thread can be inspected as well so it can reduce the inspection cost.

Comfortable thimble with sleek gauge body which is ideal for use with cylindrical plug gage for measuring bore depth on highly repetitive job.
Customer value
Kordt is listed among few precision gauging innovators who accredited with DAkkS' standard of accuracy. Kordt also provides calibrating service and specialized in tapered & straight thread measurement gauges, API Gauges, ISO, ANSI & ASME Thread Measurement and Engineering software as well.
Built to perform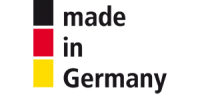 Since 1947, KORDT GmbH & Co. KG innovates measuring equipment and semi or fully automatic checking fixtures. KORDT offers a comprehensive standard elements ranges from carbon fiber precision comparator to motorized taper with torque control for the ultimate precision with practicality.
Kordt External Thread Gauge Cordasphere Ordering Guide:
Detailed specification on various application and models can be found here
Request A Quote
To receive further information on Kordt External Thread Gauge Cordaspher 4664, please complete the following form. We will reply as soon as possible