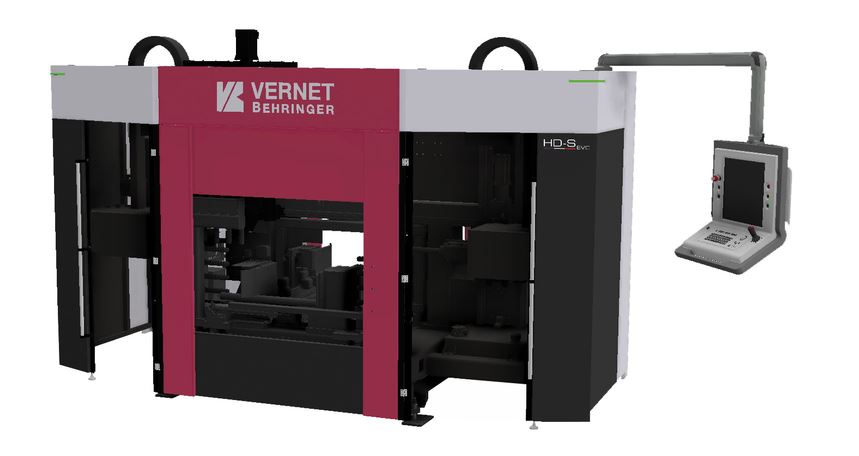 The Behringer GmbH takes over 100% of Vernet-Behringer. The integration of VB into the Behringer Group is part of the long-term relationship between the two companies. For over a century the Behringer GmbH has been synonymous with steady grow, new innovations and continuity. Together with the existing management, these goals will continue to be pursued and developed.
Since 1996, Behringer GmbH has been the key shareholder and strategic partner of VB, in particular for the supply of band saws integrated into the automatic drilling-sawing lines developed by VB.
This transition will allow VB to continue its development in France and internationally, as well as to conduct larger technological projects to meet the growing expectations of its customers around the world for ever more integrated and automated lines. This merger will also make it possible to develop technological, industrial, and financial synergies to meet the requirements imposed by exacerbated global competition in the current context and accelerating the transformation towards «Industry 4.0 ».
Pascal Denis, President and CEO of VB, said: the Behringer-Group is indeed the ideal partner for the future of VB, in terms of both corporate culture and our complementary activities. I am delighted with this merger, which marks a new stage in our more than century-old double history. The strength of the group will undoubtedly enable us to promote our know-how and our cutting-edge technologies in terms of industrial processes, software and automation.
Christian Behringer, Managing Director of Behringer, declared: "We have been supporting VB for many years and believe more than ever in the technological progress developed by the company. This integration is therefore a natural evolution of the group, which will benefit from the sharing of skills, and the complementarity of product ranges in an integrated long-term approach.
LFC is the authorized distributor for Behringer machines. If you need support for Behringer, Vernet-Behringer or Eisele products, do contact us,