Marking is a process of marking the surface of the workpiece in both 2D and 3D. To make a mark / marking on a product, a marking machine is needed that matches the desired output.
Check out the explanation of the following marking machine.
What is a Marking Machine?
A marking machine is an industrial tool used in the creation of text, graphics, labels, logos, and codes on products. Each type of marking machine has a different mechanism for making marks. Some of these mechanisms are stamping, engraving, ink, and etching.
Marks like logos, names, serial numbers, bar codes generated by the marking machine are permanent. Usually, these signs are created for tracking or branding purposes.
Marking Machine Function
The marking machine is used to make image patterns or marks on parts of a product. The marking results can be in the form of dots or lines, adjusted to the shape of the product to be made based on the existing sketch. Usually used to print part numbers, barcodes, and other markings on a product.
Types of Marking Machines
In general. there are six types of marking machines:
1. Dot Peen Marking Machine
The dot peen marking machine (dot pin marking machine) is a marking machine that works with an electromechanical system through the back-and-forth movement of the stylus against the surface of the workpiece. This machine produces output in the form of a collection of dots that form numbers, text, and logos. The dot peen marking operation can be performed on metal or plastic materials with a fast duration.
2. Laser Marking Machine
A laser marking machine (laser engraving machine) is a marking machine that uses a high-energy laser beam. This laser beam is focused so that it hits the surface of the workpiece, both from metal materials such as aluminum and steel, as well as plastic materials (eg ABS, PBT, and others).
This machine works automatically and can be controlled by software to mark patterns precisely and quickly so that there is no direct contact between the machine and the mechanic during the laser process.
3. Scribe Marking Machine
A scribe marking machine uses a stylus with a hard tip such as carbide. During the marking operation, the stylus will penetrate the surface of the workpiece and be dragged along the surface to form lines and indentations. This machine uses a coordinate system to direct the stylus according to the pattern or mark you want. The marks produced by the scribe marking machine are permanent and clear, both on concave, sloping, or irregular surfaces.
4. Manual Marking Machine
A manual marking machine is a marking machine with a pneumatic system that works manually or by mechanical means. This machine can be used to mark plastic, metal, paper, or aluminum coatings. Printing marking with this machine can be done by hitting or pressing the surface.
Marking Machines in Singapore
The e-touch xl portable marking system allows the identification of parts using dot peen technology. This process ensures reliable and unalterable marking directly into the material. The marking (text, logo, 2D Data Matrix code and QR Code) is defined by a succession of dots produced by a tungsten carbide stylus mounted in an electromagnetic striker assembly.
Sisma's LOGO marking laser machine is devised as a basic line of precision class IV laser marking for economical value and user friendly application. Its compact enclosure is both innovative and intuitive. The sliding lid improve safety handling and practical approach in daily operation needed by small and medium rate of queue.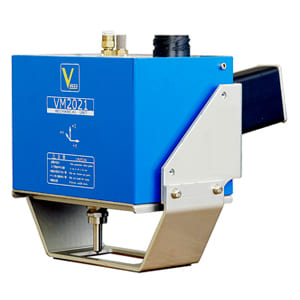 The Vector Air Pen Marking VM2020 has been devised as a versatile machine for precision dot peen marking for mass production. Powered by pneumatic air supply, the VM2020 can mark 2D codes containing huge data on the small space of workpiece permanently. Vector's VM2020 mark characters and 2D-codes consists of dimples on workpieces by pressing the vibrating stylus tip directly. Air pen marking machine vibrates the stylus tip by pneumatic pressure.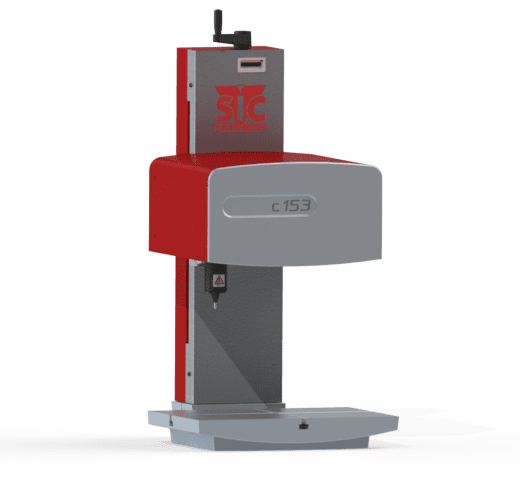 The extreme accuracy and speed of the c153 benchtop marking machines are unmatched. Using a unique electromagnetic marking technology, the c153 column mounted system can adapt to various shapes and surface conditions, whether flat, concave, convex, circular, or raw.
Sisma Laser Engraving BIG SMARK BSS 3D machine is devised as a versatile machine for precision engraving or deep marking at economicallly faster result. The Sisma Laser System is the specialist for 2D and 3D deep engraving on moulds, punches and electrodes through movement of the laser source on a portal with 3 axes with a range of 350 mm. From its user friendly SLC software, you can define the engraving parameter, axis, camera for object centering and positioning engraving cycles as well. The software is compatible with SVG, BMP, JPG, HTML and PLT format.
Marking Machine Distributor in Singapore
LFC PTE LTD is the official distributor of Sisma, SIC Marking, Pryor, and Vector marking machines in Singapore.
If you want to discuss marking machines to support your business, please contact us via the contact page.
Also visit our facebook, instagram, youtube and linkedin pages to get the latest updates about industrial equipment.